Sentosa Palawan Beach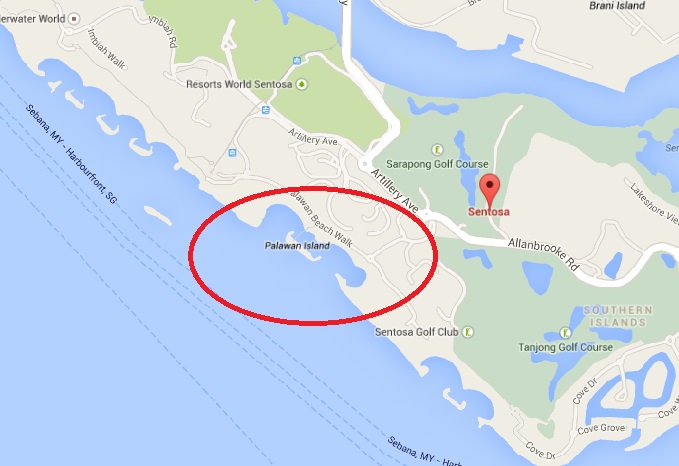 Sentosa Island is one of the most famous tourist attraction in Singapore, visited by some five million people a year. Attractions include a 2 km long sheltered beach, Fort Siloso, two golf courses, two five-star hotels, and the Resorts World Sentosa, featuring the theme park Universal Studios Singapore.
The island has an area of close to 5 km
2
. It lies just
1
⁄
2
km away from the southern coast of the main island of Singapore. It is Singapore's fourth largest island (excluding the main island). 70% of the island is covered by secondary rainforest, the habitat of monitor lizards, monkeys, peacocks, parrots as well as other native fauna and flora, also, when the construction of Resorts World Sentosa commenced, environmental impact was kept at a minimum when over two hundred trees in the designated area were replanted elsewhere on the island.
Measures had to be taken to protect this "Jewel" of Singapore Tourism Board. In 2003 we installed two sections of Slickbar Permanent Boom SL-24 in Sentosa Palawan Beach to completely protect the beach against any possible oil spill.
The permanent boom barricade protected the beach for over 10 years and still counting. Top-on-line Pte Ltd have quarterly maintenance work to ensure that the permanent boom is good condition.
Please contact
martin@top-on-line.com
for further details of this project.